"Grigore Antipa" College of Science in Braşov has, approximately, 820 students and 52 teachers and it is one of the well-known high schools in Braşov. It is situated in the central part of Braşov, in 2 Aurelian Street. All the students learn English at school as their first foreign language. Our school provides students with a good theoretical training, as well as a whole range of extracurricular activities designed to prepare them for the future.   
Our school consists of three levels: gymnasium, high school and Nursing Collegiate School. In high school we have two branches: a theoretical one, specialty – natural science and a vocational one, specialty – environmental protection.
The team of teachers of our school has become aware of the importance and the role of education in promoting active and responsible citizenship to students. Thus, we have successfully developed volunteer activities within the National Strategy of Community Action, as well as environmental protection activities.
A permanent aim of our school is to ensure conditions for establishing a sustainable and secure world based on the analysis of social and economic issues, as well as environmental issues and cultural diversity.
Programmes and projects that our school has been involved in:
Starting with the school year 2002-2003, our school has been awarded the title of Eco School, which we are still holding at present, due to the activities that we have carried out in the field of environmental protection.
Comenius 1 – School partnerships, "Water: past, present and future".
Comenius Multilateral Partnership "Our future lies in Europe!-Young people meeting European challenges in 21st century".
Erasmus + – Strategic partnerships, "Math is around us"
On March 5th 2020, students from the "Grigore Antipa" College of Sciences, together with history professor Sorin Vlaic, paid a visit to the library for documentation on the Schei neighborhood crossed by the Graft River.
On the Graft River bank there was also an open lesson about its importance in the lives of the inhabitants of Brasov Fortress.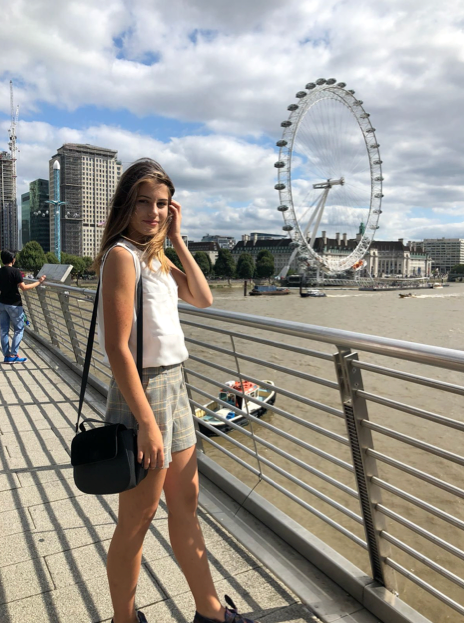 Photo: Timofte Mara Ioana 2015 – Timis-Darste River – with father having fun in the river
Photo: Andreea Caldare 2018 – Thames seen from London Bridge
"Grigore Antipa" College of Science
Bigar Waterfall
Bigar Waterfall is part of the protected area of national interest «Bigar Spring». The 45th parallel north passes by this waterfall, a fact marked in the field by a geographical panel. The World Geography website compiled in 2013 a list of the most impressive waterfalls in the world. In the first place is the Bigăr Waterfall from Caraş-Severin.
Photo: Chirila Melisa 2017 – Bigar Waterfall
"Grigore Antipa" College of Science.
Photo: Chirila Melisa 2017 – Bigar Waterfall
Photo: Chirilă Melisa 2019 – In the camp, on the Danube River (Sulina Town) with instructors and students
"Grigore Antipa" College of  Science
Photo: Chirilă Melisa 2019 – In the camp, on the Danube River (Sulina Town) with instructors and students
"Grigore Antipa" College of  Science
Photo: Buzdugan Sorana 2009 – Devil's Mill Waterfall (Bucegi Mountains)
"Grigore Antipa" College of  Science