CARING AND PROTECTING THE LIFE AND CULTURE AROUND RIVERS AND STREAMS
Livingriver Community Archive
Animations produced for the project
Short Film contest – Portugal
The LIVINGRIVER short-film contest is being organized in Portugal by ASPEA. Students from
secondary school level can still participate, until the end of February. The rules of the contest
can be seen in
ASPEA's website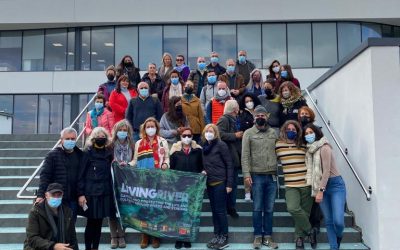 Between the 20th and 23rd of October the teachers of the associated schools and the partners of the project traveled to Brasov (Romania) for the second teacher training course of the project.
This event was the first time the teachers were all together face-to-face after the pandemic and it was an important activity, where the main goal was the sharing of experiences and the connection between peers.
The programme of the activity was focused on the presentation of the work done by the schools in the project, lectures and practical activities on tools and methodologies to work the topic of river conservation and cultural activities.
read more